Online Braiding Lessons from the comfort of your own home
Pick a day to schedule our lesson
We have an online video chat through FaceTime or Skype
We pick the style you'd like to learn
I show you step by step how to achieve the look
I watch you and guide you while you practice the technique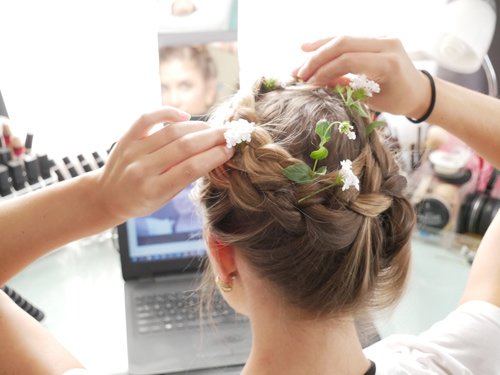 "I learned SO much in 45 min. It was even better than I expected! I had been learning how to braid from YouTube but having Emily give me advice on what I was specifically doing was very beneficial!."
September 15

"Emily was very professional, patient, knowledgeable and personable! I was hesitant at first to try an online course for this, but I'm glad I took the chance!"
March 12

"Emily was great! I am now officially braiding my own hair! how exciting!"
January 30

"I LOVED the class with Emily! She instructed me clearly and explained the braiding technique so well, that by the end of our first class I had a pretty good-looking French braid. I thought it would take me forever to learn something like this, but with Emily the basic concept and technique learning took only one lesson. I will be taking many more classes with Emily to learn more of the awesome techniques! Thanks, Emily."
December 1
Give the gift of learning
A great and unique present to give to your loved ones.
Hey! My name is Emily. I am located in Southern California.
I teach online braiding lessons through video chat. I am a certified Etiquette and Image consultant from IPA Career College, specializing in Beauty, Fashion, and lifestyle. I strive to show how classy and confident is sexy and beautiful. I hold a bachelor's degree in Religious Studies from The University of Redlands, as well as TEFL certified.
I have traveled to over 10 countries and have a wide range of international beauty. My makeup and hair braiding skills are self-taught with over 10 years of experience with problematic hair and skin. I love to talk about different topics to make learning comfortable, fun, and entertaining.
Sometimes YouTube doesn't work for everyone! If that is you… I am here to walk you through every step of the way in your beauty learning journey!